Randy Stevens, MD
Radiation Oncology
2 Longview Avenue, Ground Floor, White Plains, NY 10601
(914) 849-2727
(914) 681-2795
Biography
Dr. Stevens is Director of Radiation Oncology at White Plains Hospital Center for Cancer Care.  Dr. Stevens specializes in the management of breast and gynecologic cancers, prostate, lung, rectal, esophageal, pancreatic, bladder, central nervous system, myeloma and hematologic malignancies. Dr. Stevens has expertise in the use of numerous advanced radiotherapy treatment techniques, including stereotactic ablative radiotherapy/stereotactic body radiotherapy (SABR/SBRT), intensity modulated radiation therapy (IMRT), volumetric modulated arc therapy (VMAT), image guided radiation therapy (IGRT), stereotactic radiosurgery (SRS), 3D-conformal radiotherapy (3D-CRT) and brachytherapy for breast, gynecologic and other malignancies.
Dr. Stevens received her medical degree from the New York University, completing internship and residencies in Internal Medicine and Radiation Oncology at New York University Medical Center. Prior to joining the staff, she served as Assistant Professor of Radiation Oncology and Attending Physician at the Tisch and Bellevue Hospitals of New York University Medical Center where she had both clinical and teaching responsibilities. Dr. Stevens has published several scholarly articles, in peer reviewed journals, related to the role of radiation in the treatment of pre-cancerous and early stage breast cancer as well as gynecologic cancers.
Dr. Stevens has had an active role in many national and local societies including the American Society for Radiation Oncology (ASTRO), as Vice President of the New York Metropolitan Breast Cancer Group, as Chair of Education and Dissemination for the National Accreditation Program for Breast Centers (NAPBC), as the ASTRO representative to the NAPBC board and as Past President of the New York Roentgen Society. For the past fifteen years, Dr. Stevens has served as Director of Radiation Oncology for the White Plains Hospital Cancer Program.
Awards & Honors:
New York Magazine:  NY's Best Doctors- Radiation Oncology- 2018-present
Castle Connolly Top Doctors-Radiation Oncology-2018-present
Access Randy Stevens, MD's
latest articles, videos, and featured media
In The News
Radiation Oncology
Listen to Dr. Stevens Discuss Radiation Oncology
Radiation Oncology
Listen to Dr. Stevens Discuss the Multidisciplinary Team Approach
Radiation Oncology
Listen to Dr. Stevens Discuss the Role of Radiation Oncology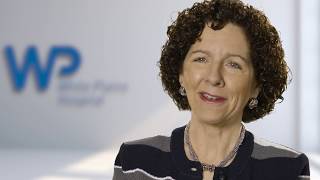 Meet Our Doctor Video
A Video by Dr. Stevens
Read more news at
Health Matters
, a White Plains Hospital publication.
Education & Training
Medical Degree
New York University, New York, NY
Post-graduate Training
Residency - Radiation Oncology, New York University Medical Center, New York, NY
Residency - Internal Medicine, New York University Medical Center, New York, NY
Board Certification(s)
Radiology Oncology
Internal Medicine
Membership(s)
American Society for Radiation Oncology
New York Metropolitan Breast Cancer Group
National Accreditation Program for Breast Cancers
New York Roentgen Society
Institutional Affiliations