Jared Brandoff, MD
Spine Surgery, Orthopedic Surgery
122 Maple Avenue, Floor 8, White Plains, NY 10601
(914) 849-7897
(914) 849-7492
99 Business Park Drive, Armonk, NY 10504
(914) 849-7897
(914) 849-7492
24 Saw Mill River Road, Suite 206, Hawthorne, NY 10532
(914) 631-7777
(914) 631-0920
Biography
Dr. Jared Brandoff is a Fellow of the American Academy of Orthopaedic Surgeons and received his medical degree from the New York Medical College.  Dr. Brandoff completed his General and Orthopedic Surgery internship and residencies at Long Island Jewish Medical Center, and received his Fellowship training in Spine Surgery at the prestigious Spine Institute of New York-Beth Israel Medical Center in New York City.
In addition to his clinical work with patients with spine disease, Dr. Brandoff endeavors to advance the field of spinal surgery through clinical and basic scientific research.  He has published several orthopaedic and neurosurgical research articles in internationally recognized, peer-reviewed journals.  His work has been presented at prominent national and internationally academic meetings, including the American Academy of Orthopaedic Surgeons, the North American Spine Society, and the International Meeting for Advanced Spinal Techniques.
Access Jared Brandoff, MD's
latest articles, videos, and featured media
Dr. Brandoff also believes in fostering an environment in which the delivery of the highest quality medical care is possible, and to that end, he has devoted part of his career to advancing quality in the fields of orthopedics and spinal care.  Dr. Brandoff stays current on the latest technology and techniques of spinal surgery and endeavors to employ the safest and most effective methods on all of his patients. He consults regularly with industry and other surgeons in order to learn and teach best practices and help design systems that improve spine surgery for all who need it.
Recent Patient Comments
In The News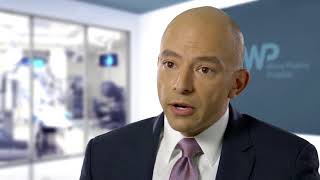 Meet Our Doctor Video
A Video by Dr. Brandoff
Read more news at
Health Matters
, a White Plains Hospital publication.
Education & Training
Post-graduate Training
Fellowship - Spine Surgery, The Spine Institute of New York-Beth Israel Medical Center
Residency - Orthopedic Surgery, Long Island Jewish Medical Center
Residency & Internship - General Surgery, Long Island Jewish Medical Center
Membership(s)
American Academy of Orthopaedic Surgeons
North American Spine Society
American Medical Association
Institutional Affiliations
Overall Satisfaction
121 Ratings |
Aggregate Rating