Rick Weinstein, MD, MBA
Sports Medicine, Orthopedic Surgery
222 Westchester Avenue, Suite 101, West Harrison, NY 10604
(914) 849-7897
(914) 849-3561
Biography
Dr. Rick Weinstein is an orthopedic surgeon at White Plains Hospital Physician Associates. He joins us with extensive experience in sports medicine and subspecialty training in knee and shoulder surgery, including minimally invasive surgery and arthroscopy.
Dr. Weinstein received his medical degree from NYU School of Medicine and completed his Orthopedic Surgery residency at Bronx-Lebanon Hospital Center, Albert Einstein College of Medicine. He completed his Sports Medicine Fellowship at the University of Connecticut and Yale University. He also participated in specialty training at the Hospital for Special Surgery and the Hospital for Joint Diseases at NYU.
Access Rick Weinstein, MD, MBA's
latest articles, videos, and featured media
He is a Board Examiner for the American Board of Orthopedic Surgeons, determining certification for other orthopedic surgeons. He serves as the Medical Director of the International Boxing Federation (IBF) and has been working as a ringside physician for 18 years including boxing matches at Madison Square Garden, Barclay's Center and Foxwoods Casino. He is also working cage-side for mixed martial arts events in New York.
Dr. Weinstein has spoken on sports medicine around the globe, most recently in Beijing, China and Berlin, Germany.
Awards & Honors
New York Magazine/Westchester Magazine "Top Doctors" in New York – 1998, 2009, 2010, 2011, 2012, 2013, 2014, 2015, 2016, 2017
Phi Beta Kappa Honor Society
Castle Connolly Top Doctors Metropolitan NY – 2010, 2011, 2012, 2013, 2014, 2015, 2016, 2017, 2018, 2019
American Association Professional Ringside Physicians "Fight Doctor of the Year" – 2007
New York Times "Fight Doctor" – 2004
Rocky Marciano Sports Physician of the Year – 2003
Chairman Emeritus of Department of Orthopedic Surgery Bronx-Lebanon Hospital Center
Consulting Physician for NBC's "The Contender" television show
Recent Patient Comments
In The News
Orthopedic Surgery
Listen to MD Weinstein Discuss Orthopedic Surgery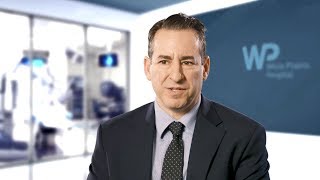 Meet Our Doctor Video
A Video by Dr.Weinstein
Read more news at
Health Matters
, a White Plains Hospital publication.
Education & Training
Doctoral Degree
New York University School of Medicine
Post-graduate Training
Internship - North Shore University Hospital- Manhasset, NY
Residency - Bronx Lebanon Hospital, Albert Einstein College of Medicine - Bronx, NY
Fellowship - University of Connecticut, Yale University - Farmington, CT and New Haven, CT
Institutional Affiliations
Overall Satisfaction
527 Ratings |
Aggregate Rating