Mark Burshteyn, MD
Interventional Oncology
2 Longview Avenue, Suite 600, White Plains, NY 10601
(914) 849-3994
Biography
Dr. Mark Burshteyn is the Director of Interventional Oncology.  His professional focus is on utilizing image guidance and minimally invasive procedures including embolization and ablation to diagnose and treat many types of cancers.  Dr. Burshteyn and his comprehensive team can offer an alternative to surgery and also help to manage complications and palliative care in cancer patients.  Dr. Burshteyn is board certified in Diagnostic Radiology and Vascular and Interventional Radiology.
Dr. Burshteyn received his medical degree from Robert Wood Johnson Medical School. He completed his residency in Diagnostic Radiology at Temple University Hospital in Philadelphia and a fellowship in Vascular and Interventional Radiology at the University of Pennsylvania.
Dr. Burshteyn is a member of the Society of Interventional Radiology and the American College of Radiology.
Access Mark Burshteyn, MD's
latest articles, videos, and featured media
In The News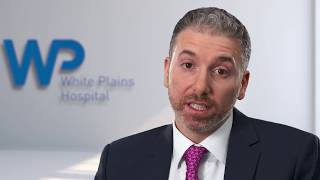 Meet Our Doctor video
A video by Dr. Burshteyn
Education & Training
Medical Degree
Robert Wood Johnson Medical School
Post-graduate Training
Residency - Diagnostic Radiology, Temple University Hospital
Fellowship - Vascular and Interventional Radiology, University of Pennsylvania
Board Certification(s)
American Board of Radiology: Diagnostic Radiology & Vascular and Interventional Radiology
Membership(s)
American College of Radiology
Society of Interventional Radiology
Institutional Affiliations